Fraud Text Alerts
Receive Fraud Alerts on your Cell Phone!
Gate City Bank has recently enhanced our fraud detection tools, to make monitoring your Debit Card even more convenient.

Previously, when suspicious transactions occurred on your Debit Card (such as purchases in an unexpected place), we would contact you with a phone call to verify if those charges were fraudulent. Now, we will notify you with a text message, if we have your mobile number on file. With interactive fraud alerts, if our system detects suspicious activity on your card, you'll receive a text message with details about the suspected transaction. All you need to do is respond to the text message with a "yes" or "no" to validate the transaction.
How do I sign up?

It's simple. If we have your current mobile number on file and we detect suspicious activity on your Debit Card, you will receive a text message. If you reply "STOP," you will no longer receive text messages and will be notified of fraud alerts via phone calls.
If you are interested in receiving fraud alerts via text message, please make sure that Gate City Bank has your current mobile number on file. To update your mobile number, simply log into Online Banking and go to "My Settings" under "Security Options," give us a call at 1-800-423-3344 or stop by your nearest location to ask to update your contact information.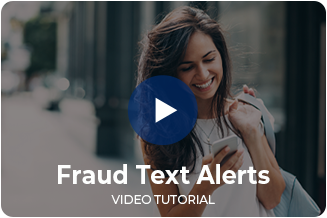 *Message and data rates may apply. Such charges include those from your communications service provider.